Help
How to make a call?
Mobile phone - call without roaming services

See why and how activate HaloNet in your mobile phone:

1. How to avoid roaming by using HaloNet?
By activating HaloNet VoIP service in your mobile phone you get some new opportunities. You can make free (to other HaloNet users) or cheap calls from any place with access to wireless network. In this way, you can avoid the expensive roaming when you are abroad. It does not matter if you call from Gdansk, London or Bora Bora Island - the price does not change. You can also save a number in your mobile phone. If you are abroad, people who call you at this number will pay as if they call a usual landline number in Poland. Obviously they will avoid paying for roaming.
See more: other HaloNet service's possibilities

2. Check whether your mobile phone has WiFi or not
Almost all the modern mobile phones have the option to use the VoIP service, but the Internet access is required. If your mobile phone has WiFi, you can connect your mobile for free to the hotspot or any other spot with Internet access. Public hotspots are open for general use, but in some places, such as hotels or workplaces, you will need the password to access. In places you do not have free WiFi access, you can connect to the Internet by using GPRS, EDGE or UMTS, but you must remember that it may not be free of charge.

3. How to configure HaloNet account in your mobile phone
Generally (Android system, Symbian or iPhone) you will have to use an extra application to configure your HaloNet phone account and make low cost calls. Some phone models (Nokia E and N series) have a built-in SIP service. You do not need any additional programs to configure it.



» Here you can see a detailed instruction how to configure your mobile phone

4. Call through HaloNet
In order to make a call all you need is to connect to the wireless network, so usually you need to be within a wireless range. Wireless networks are very popular in public places and cafés, restaurants, hotels, supermarkets, work places and many others. If you own a WiFi router at your home place, you can also use it to make online calls. You need to remember that the call quality depends on the strong wireless network signal, so you should not go too far from the access point.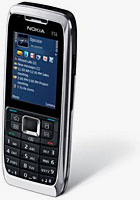 VoIP service in your mobile phone is a very comfortable solution that allows you to talk for free or cheaply. You can also avoid the expensive roaming. Your mobile phone needs to be equipped with WiFi and you need to be within a wireless range.
Pros:
lack of roaming
comfortable use
Wi-Fi services cover large city areas
Cons:
limited number of spot with Internet access
possibility of line interference